Challenge
Strategic context of the request
Within this consultancy and accounting firm, there were significant disparities between experts when it came to their ability to apply annual fee increases (some raised their fees by 7% while others maintained the status quo).
Type
Secteur du conseil

France et Outre-mer

150 personnes formées par an

En ligne et à Paris
Ressources
5 formateurs
Time
Intervention chaque année depuis 2017
01
Differing attitudes
While some of the firm's experts had an affinity for sales, others did not consider this to be part of their job description at all.
02
Broadening the scope of missions
The firm broadened the scope of its activities in response to the challenges faced by its clients. While its offer was considerable and cross-selling possibilities were significant, they were not being utilized properly.
Solutions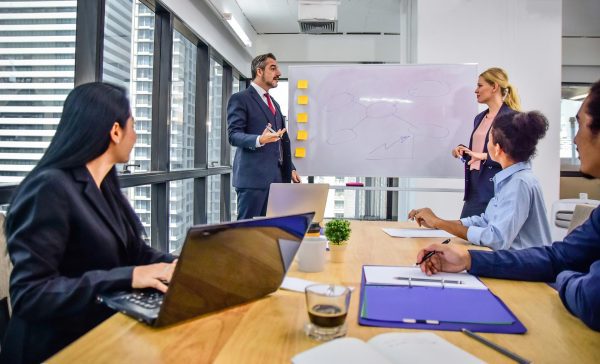 1
Training journeys for beginners through to partner
2
A to Z journeys from networking to client prospection, defending bids, negotiating and account management
4
Organizing sales-related corporate events and conferences
The benefits?
Developing assertiveness and self-confidence
Orienting participants towards results
More systematic fee increases
Overcoming resistance to systematic increases (negative beliefs)
Coming up with strategies for dealing with difficult clients or for explaining price increases (resistance to pressure, threats, etc.)
Positive impact on profitability and cross-cutting opportunities